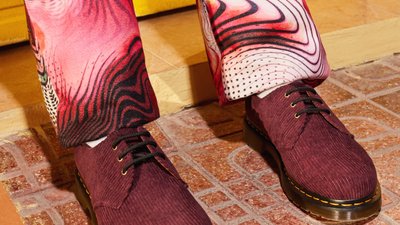 News
The fashion and lifestyle news to know this season
Discover our roundup of the latest fashion and lifestyle news from Westfield Stratford City.
Stomping ground
The UK's most iconic brand has shod generations of subcultures. It started in the 1960s when The Who's Pete Townshend stepped out in a pair and a legion of mods followed suit. Later, the punks of the 1970s and 80s customised their high-cut DM boots with colourful laces and studded chains before the 90s ushered in grunge style, pairing DMs with flannel shirts and slip dresses.
Their enduring appeal is in part thanks to the brand's clever collaborations with an eclectic mix of tastemakers including designers Yohji Yamamoto and Marc Jacobs (celebrating the 25th anniversary of his 1993 Redux Grunge collection), as well as artist-activist Keith Haring, the Tate Britain and English rock band Joy Division.
In store you'll find all of Dr. Martens' best-loved styles including the original 1460 lace-up boots and the 2976 Chelsea boots. What's more, a team of experienced staff is on hand with practical advice to make choosing your perfect style a walk in the park.
Dr. Martens, First Floor
A design for life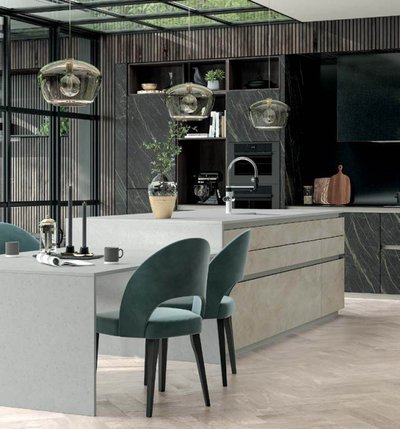 Whether you're looking for a directional and sleek space or a cosy and inviting area for all the family, John Lewis & Partners has everything you need to transform your kitchen. With 14 complete ranges to choose from, deciding on your perfect fit is easy.
Take inspiration from the display kitchens on the Ground Floor at Westfield Stratford City, then book a one-hour appointment with an in-store consultant who will guide you through the entire process from design through to picking out colours and the all- important kitchen fitting. Whatever your style or budget, rest assured you're in expert hands every step of the way.
John Lewis & Partners, Ground Floor
Top drawer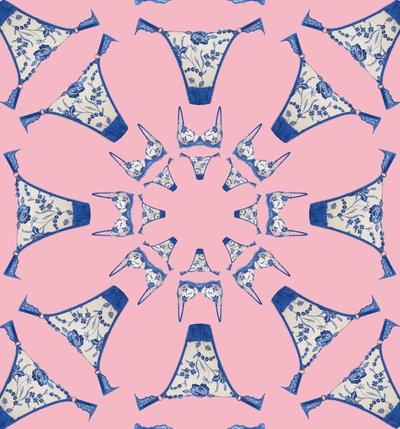 When it comes to swoon-worthy lingerie, look no further than Honey Birdette, the renowned luxury Australian brand that invites customers to indulge in their extensive offering of opulent lingerie, along with other fun and flirty amusements.
From decadent lace-embellished satin pieces to their more thrillingly outré collections, customers can explore an exciting range of sumptuous silken garments, playful accessories and a trove of irresistibly sensual goodies. There's even a range of hedonistic gifts for him (equestrian collar, anyone?) and a stylish collection of sweet-smelling massage candles with fabulous names, such as Cherry Bomb and Route 66, to really lighten the mood. May we tempt you? Oh, go on. Come take a peek... Honey Birdette,
Honey Birdette, Ground Floor
Biker Groove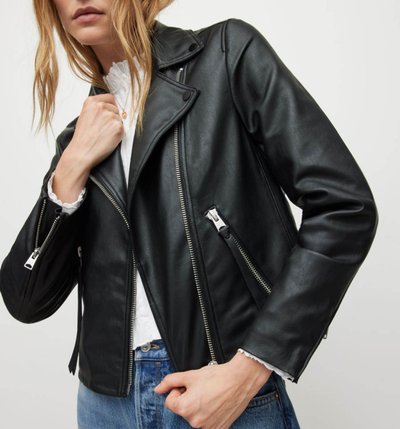 A leather AllSaints jacket is a mainstay in any contemporary wardrobe. Specialising in high- quality bikers that stand the test of time, the retailer has long been a go-to for classic leather jackets with a contemporary edge. What's more, the brand is highly focused on sustainability and now uses recycled yarns, responsible wools and vegetable-tanned leathers in many of its styles. Its iconic Dalby jacket is now available in water- based PU, which offers a realistic leather alternative that's perfect for those who want a sustainable choice that doesn't economise on style or attitude.
All saints, ground floor
Slumber Party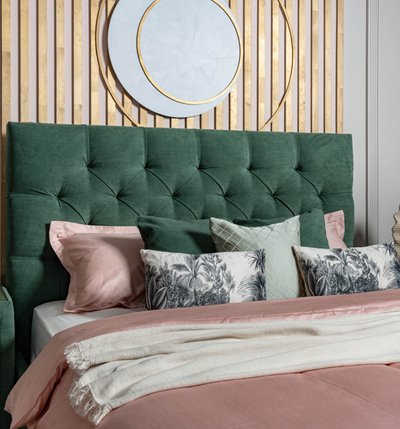 Counting sheep just not cutting it? Lucky for you, Sleep.8, with its new design-led Westfield Stratford City store, is bringing tech- focused sleep solutions to the fore. Create your dream sanctuary using the pillow-testing gondola and innovative mattress scanner – a device that determines the best mattress match for you based on individual sleep habits and body type. With dual-zoned duvets, temperature regulating pillows, massage chairs and ergomotion bed bases at your disposal, you'll be nodding off before you know it.
Sleep.8, Lower Ground Floor