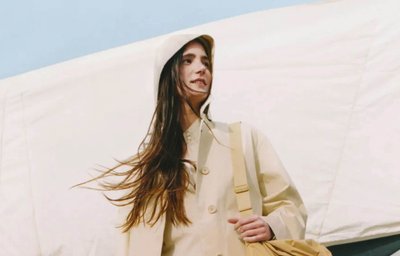 News
Discover the latest fashion news from Westfield Stratford City
From exciting guest brands and personal shoppers to pared-back chic and gender-neutral kidswear, we've got your summer wardrobe covered.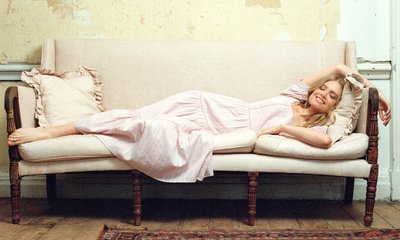 Be My Guest
One year on and Brands at M&S is upping the fashion ante yet again.
It's been a big year for Marks & Spencer. The last 12 months has seen the success of its online brand platform 'Brands at M&S' go from strength to strength. Although the platform will continue to be online first, following the success on marksandspencer.com, Nobody's Child, the eco-conscious, affordable fashion line, will join third-party brands Hobbs, White Stuff and Phase Eight in-store at Marks & Spencer, Westfield Stratford City from April.
The Nobody's Child collection will comprise a curated selection of springtime-ready dresses in a range of relaxed silhouettes and characterful prints from soft florals to stand-out checks. Pick from neat collars, ruffled sleeves, plunging necklines and swirling skirts, and twirl into summer in your perfect dress.
Marks & Spencer, Ground Floor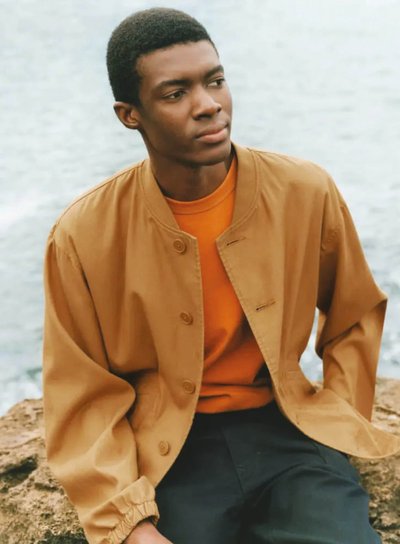 Modern Classics
Switch into neutral gear this season with Uniqlo's new U collection.
When it comes to clean, pared-back contemporary fashion, no other brand does it better than Uniqlo. This spring, the retailer has pulled out all the stops with its new Uniqlo U collection. Designed by Artistic Director Christophe Lemaire, the new range offers relaxed, modern silhouettes in a palette of warm neutral colours.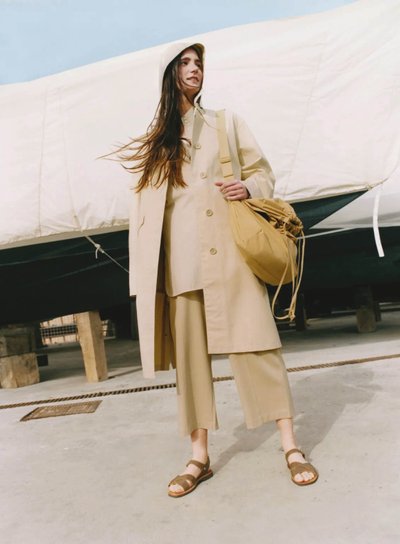 Pick from functional and lightweight outerwear, garment-dyed denim, oversized shirts and laid-back cotton dresses. For children, there's a stellar line-up of loose, comfortable unisex pieces including T-shirts, shorts and trousers that are ideal for active days in the big outdoors or lounging at home. And for men, there's tailored jackets, tapered trousers, striped summer shirts and knitted sneakers for pulling together a smart-casual look that works well for both the office and off-duty days.
Uniqlo, First Floor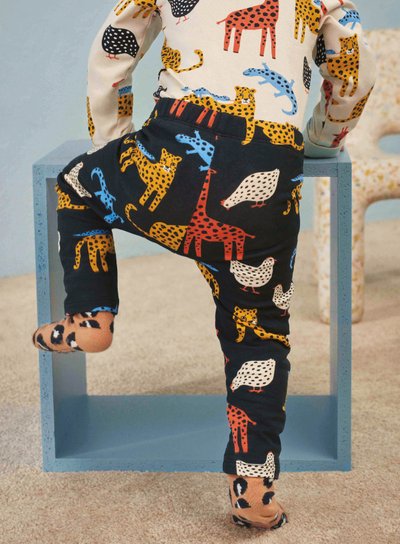 The Kids Are Alright
Discover fashion-forward childrenswear at affordable prices at Lindex.
As the temperature changes, it's time to stock up on new clothes for the kids. Versatile, age-appropriate pieces that can be worn at the playground, in class and when they're off to see the grandparents can be hard to find. Enter Lindex, one of our favourite go-to children clothing brands. The accessible brand specialises in Scandi-chic designs teamed with fun basics at affordable prices.
Gender neutral options have long been championed by this forward-thinking company, allowing your little ones to eschew the traditional blue and pink. Colourful dungarees, rompers and playsuits can be worn by your daughter or your son – making them ideal pieces to keep as hand-me-downs. There's also an entire baby range made from 100 percent sustainably sourced materials and organic cotton. The pieces are enough to give us wardrobe envy, so they'll be perfect for any of your discerning offspring.
Lindex Kids, Lower Ground Floor
Service with a Style
Let John Lewis & Partners revamp your wardrobe and home interiors with their all-new personal shopping services.
The idea of a personal stylist often conjures up images of actresses, pop stars and multi-millionaires, but for every big-spending high-flier, there's a multitude of busy professionals needing advice on what to wear to work, what to buy for all things baby, and how to give their interiors a makeover. John Lewis & Partners' personal-shopping services have devised a 'menu' of appointments – both in-house and virtual – to help you make the right purchase across their fashion, home and nursery offerings.
Each session is packed with styling tips, recommendations and handy insider information, and there's no obligation to buy. You can even book a group session with friends and enjoy two hours in the store's Style Studio, sipping on a glass of Prosecco while you consider what goodies to take home with you.
John Lewis & Partners, First Floor