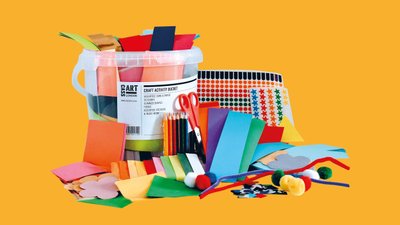 News
Set kids' imaginations sailing with the versatile Craft Activity Bucket from Cass Art
Little ones can get crafty this half term, making masterpieces like this rainbow sailing ship.
The creative possibilities are endless when you've got a brightly coloured stash of paper, pom-poms, pipe cleaners and stickers to play with. This half term, crafty youngsters can find all of these, and more, in Cass Art's clever activity bucket. It's perfect for keeping little hands busy over the break, creating an array of eye-catching masterpieces, from collages to sculptures. For example, follow this easy step-by-step guide to craft your very own rainbow sailing ship. We've helped with the how-to's, but the rest is up to you: choose your own colours, add a starfish or two – perhaps some polka-dots? Anchors away and inspiration ahoy!
What you'll need from the cass art activity bucket:
Scissors
Strips of coloured card (orange, red, yellow, green, blue, purple)
Orange paper squares
Orange tissue paper
What else you'll need:
Marker pen
Cereal box
Kitchen roll cardboard tube
Sticky tape (masking tape or Sellotape)
PVA glue
Paintbrush
Before you start:
Gather your materials so you have all of your boat-building bits to hand.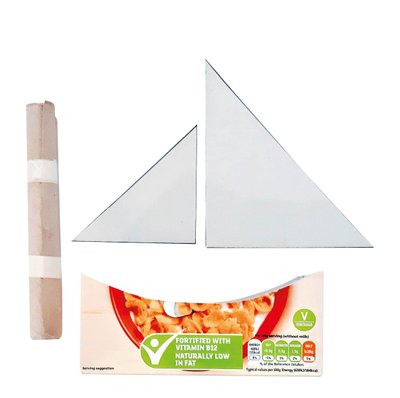 Step 1:
Start by using your marker pen to draw the cut-out line of a boat-basin on the bottom end of the cereal box. Use the scissors to carefully cut out the boat-basin shape. On the remaining part of the cereal box, draw and cut out two triangles – these will be your boat's sails.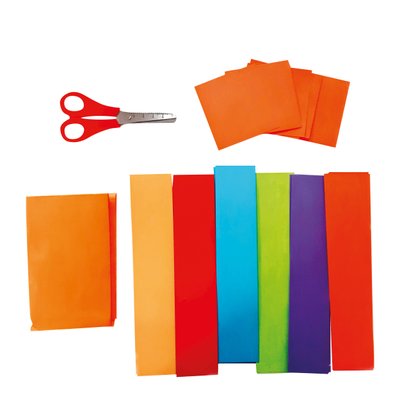 Step 2:
Next, cut a straight vertical line from the top to the bottom of the kitchen roll tube. Gently overlap the edges so the tube width becomes smaller. Secure the edges in place with your sticky tape. This will be your boat's mast.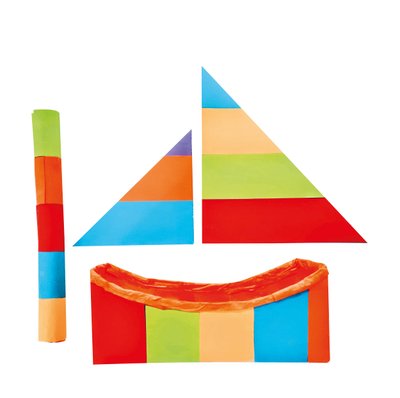 Step 3:
Now it's time to decorate the parts of your sailing ship. Using the PVA glue and paintbrush, stick your strips of coloured card to the boat basin, sails and mast. Stick your orange paper squares to the inside of the boat and attach the orange tissue paper to the rim (it's fine to fold and crumple the tissue paper here). Allow a couple of hours for the PVA glue to dry.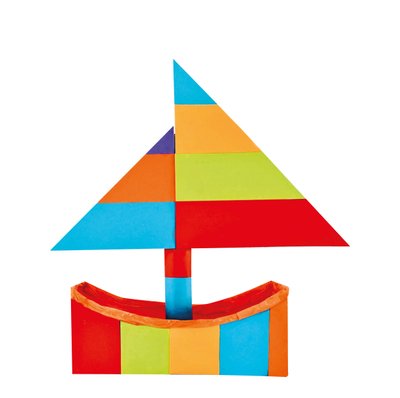 Step 4:
All hands on deck – it's time to build your boat! Stick the boat parts (mast, sails and basin) together using the PVA glue. Allow a couple of hours for the glue to dry before proudly displaying your brightly coloured, perfectly unique sailing ship.
To grab your Craft Activity Bucket head to Cass Art, Lower Ground Floor