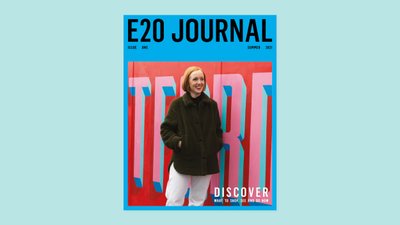 News
Welcome to E20 Journal
Explore all that E20 Journal has to offer, including news and events from Westfield Stratford City and the local area.
With restrictions finally lifted, many of you will have now met with family members and friends; renewed gym memberships; attended birthday parties and headed down en masse to the pub. We are all eager to be engaged, entertained and create even more new fun-filled memories. So how will we make the most of summer? While many of us jet off to enjoy a holiday in the sun, there is much to enjoy on your doorstep. In the first issue of E20 Journal we hope to inspire you to make the most of the next few months, with all that we have on offer at Westfield Stratford City. You'll find informative food, beauty and fashion guides; home inspiration; the latest centre news and a host of leisure activities to try.
In need of some family fun in August? Find out about the Happy Games – a vibrant event that's taking over the centre. The endorphin-boosting activities on offer are both virtual and physical, giving everyone an opportunity toengage in the fun, whether they're in centre or at home. Sample everyone's favourite holiday treat: ice cream. Discover where Italian gelato, American retro flavours and the saintly yet sinful frozen yoghurt can be found.
And if you're in need of something stronger, find out more about on-site microbrewery Tap East. Our ultimate Westfield burger guide may be just what you need after sampling some craft beer, or you may crave a bowl of noodles after reading about the history of the versatile foodstuff. We promise you, there's always something new to discover here.