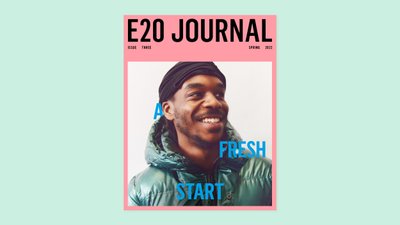 Explore all that W20 journal has to offer, including news and events from Westfield Stratford City and the local area.
Change is at the heart of everything we do at Westfield Stratford City: we're at our best when we are constantly evolving. More than ever, it's time to look ahead, move forward and start to do things differently. We need more love, greater empathy and bigger and better opportunities to make a positive impact on the people and places around us. And in this issue of E20 Journal we shine a light on how we aim to do just that.
Celebrating and supporting our local community has always been of the utmost importance.
With the new season comes a flurry of exciting products to lust after. We've created some handy tips on how we can all learn to cherish what we have, and make more informed fashion purchases. And with that affect real and lasting change to our consumer habits.
Our accessories story on will have you falling in love with delicate jewellery pieces that are destined to become cherished keepsakes. And our kids' clothing guide will help you pick sports-inspired pieces to encourage youngsters to get active outdoors.
Our retailers also share our passion for change. Find out how our restaurant and food stores are implementing sustainability initiatives to help tackle food waste (and connect customers to amazing eats at a fraction of the usual price) with global success story, Too Good To Go.
If you need even more positivity, our edit of uplifting spring fragrances will perk up your olfactory senses, while hot-hued interiors will brighten your mood. And finally, we talk to Neat Burger their vegan manifesto is one to watch.
On that note, we'll leave you to explore this smart, stylish and inspiring SS22 issue. Enjoy!
The E20 Journal Team