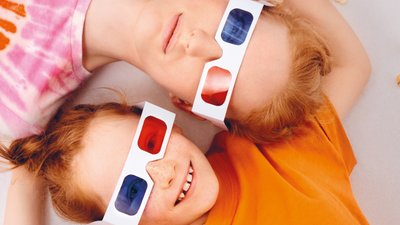 News
Family fun at the interactive Happy Games space
Immerse yourself in Westfield Stratford City's Happy Games.
Let's face it, after the year that we've had, we could all do with a bit more joy. And with that in mind, we're curating a whole host of exciting events to entertain the entire family. Held in the Arena at the end of July, the Happy Games space is designed to give your endorphins and your mood a boost. The games take place in both the physical and digital realms, so you can join the fun in centre or from the comfort of your own home.
Start in the Clubhouse, the Happy Games hub, where you can discover the event's exciting schedule full of bookable events. Then hop on a rainbow swing and sway gently while you chillout to a soothing soundtrack of rain and relaxing music, surrounded by fluffy clouds in the Happy Space. Homebodies can find inner peace with the online meditation programme.
Get moving to activate bubbles and smoke volcanoes in the Jump for Joy arena. The higher you jump, the more joy you generate. You can also continue the fun online at home, simply head to our website to find out more. Get the whole family working together to make a Happy Me Movie. A short interactive quiz helps identify the things that make everyone happy – we're thinking cats, and ice cream – and creates a personalised video for you all to share. Instagrammers, you can also produce your own fab film at home.
The event is guaranteed to raise smiles for the entire family, with magical events available, both on and offline. What are you waiting for?
Happy Games will take place in centre from 21-30 August. All events are free, but we would recommend that you book in advance to avoid disappointment. And remember, those not able to join the fun in person can take part online. For more information and to book head over to uk.westfield.com/stratfordcity/events