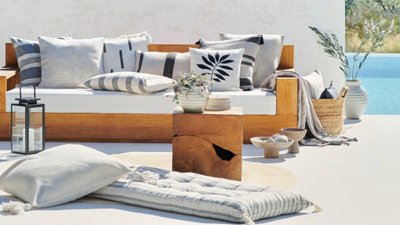 Lifestyle
Peruse our edit of travel-inspired homeware
Bring some escapism to your daily life.
As the travel traffic light system opens up the possibility of a week or two in the sun, it seems everyone is determined to jet off to the Med for a much needed break. Trips abroad can provide the perfect decorating inspiration for your own home: weatherbeaten hues, soft textiles and natural finishes all help create a relaxed, stress-free environment. Whether it's a palette echoing the architecture of the Greek Islands or the use of bold ceramics from Portugal, Mediterranean style is warm, rooted in history, and unquestionably chic. So why not bring an element of this laid-back aesthetic to your interiors?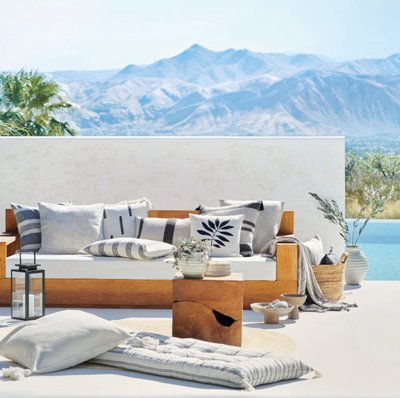 Outside in
Cycladic architectural design may be minimal but it's never cold and bare. Dazzling white walls, straight lines and gentle curves provide a contemporary aesthetic that complements beige, grey and blue tints. Let this colour palette run through your home; then flex your green thumb and add some carefully considered rattan highlights, planters and lanterns: the idea of having a little bit of nature indoors is all you need for inner calm.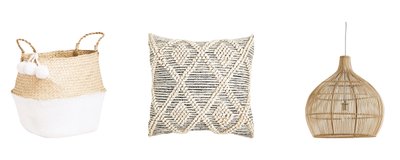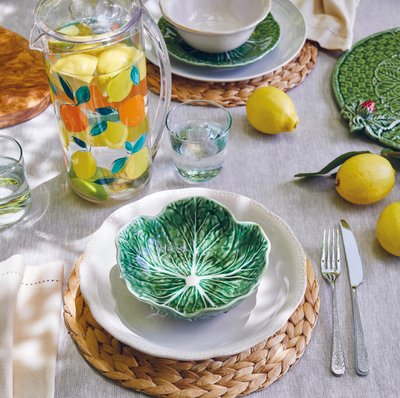 Table manner
To bring Portuguese influence into your home, pretty ceramics are your go-to. Don't be afraid of mixing and matching colours. Dress up your dining table with plates of differing shades and sizes – they add a romantic, elegant style to a dining room– but beautiful vases work well on staircases and in kitchens or bathrooms, too.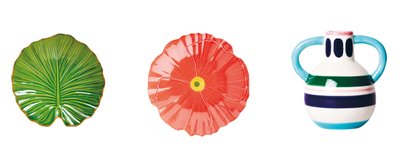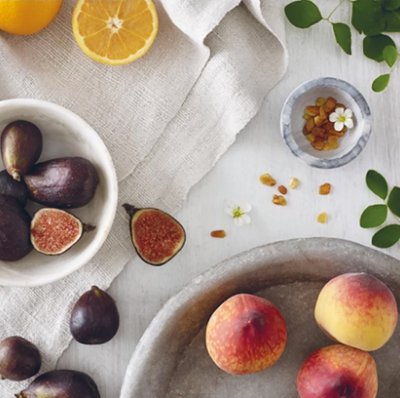 A whiff of luxury
Perfumers often go into raptures about the unique relationship between smell and memory – so why not imagine yourself back in sunnier climes? Inhale the scent of a warm Provençal summer night with fragrances infused with fig and lavender, or reinvigorate yourself with crisp, citrus notes reminiscent of the sun-inflected Amalfi coast.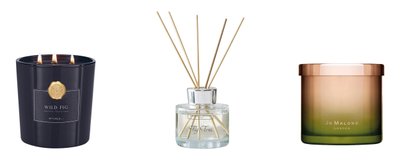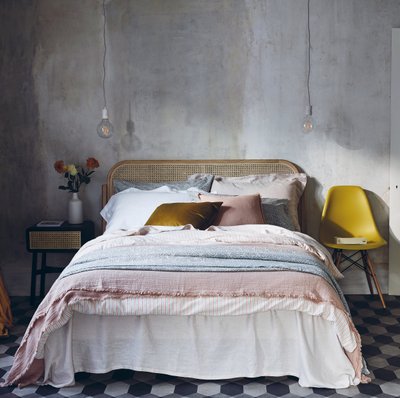 Sweet dreams
Everyone deserves a little luxury, and with the average person spending almost a third of their life asleep, it makes sense to transform your bedroom into the ultimate retreat. Spanish sun bleached terracotta, pistachio and turquoise tones can bring a soft allure to your room. Layer with contrasting fabrics; velvets and silks look punchy when teamed with layers of both plain and patterned cottons.