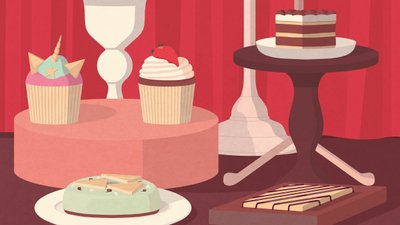 Features
Find your favourite in our edible edit of cakes, loaves and bakes
Is yours a flaky butter pastry, a dense chocolate gateau or a traditional crusty boule?
Feeling a little bit peckish? You soon will be after seeing what Westfield Stratford City has on offer. From moreish pastries to decadent gateaux, there's a smorgasbord of baked goods here to suit every palate. No matter the time of day, you'll find an array of tasty treats, freshly made and ready to tempt your taste buds. We've gathered some of our top-tier bakes to help make finding your own favourites a piece of cake.
Cream of the crop
Dreamy layers of rich whipped cream, light sponge saturated with fragrant coffee and a deep, dark dusting of chocolate: does anything beat tiramisu? We think TiramisU's unique twist on the traditional Italian sweet – fully customised, vegan and gluten-free – might just hit the spot. Using quality ingredients to create a bespoke dessert tailored to each customer's taste, TiramisU offers heritage cuisine with a personal touch.
TiramisU, Great Eastern Market, Lower Ground Floor
Breadwinners
For family-run bakery Karaway, rye bread is serious business. Drawing on their roots in Russia and the Baltics, the team crafts each loaf with love and care, seeing it as not just food but as a symbol of their culture. Winning more stars at the Great Taste Awards in the last five years than any other UK bakery, now they're putting rye bread on the Westfield Stratford City map.
Karaway, Lower Ground Floor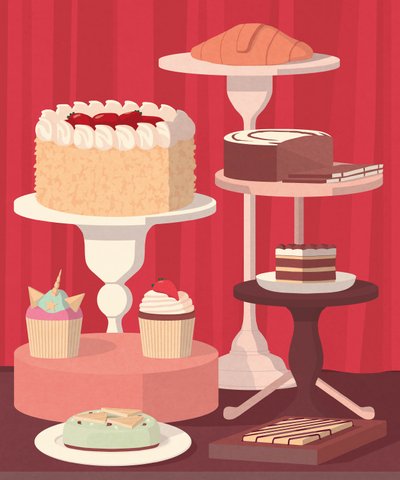 Heavenly bakes
Lola's Cupcakes make baked goods an event. While their full menu boasts brownies, scones and quintessential cakes, cupcakes are their calling card, with a range of flavours and styles from gluten free to classic chocolate and vanilla. Baking meets adventure here – each light, fluffy sponge is bedecked with eye-catching frosting in a rainbow of colours. Our personal favourite? The unicorn cupcake, adorned with sparkly vanilla buttercream and topped with an edible gold horn.
Lola's Cupcakes, Lower Ground Floor
Put a ring on it
A rose by any other name would smell as sweet... but what about a doughnut? Doughnut Time's tongue-in-cheek titles include Snack Efron, Candy Warhol and Claudia Sprinkleman. Proving that the simple doughnut can yield infinite options, you can choose from jam-filled, chocolate dough, lashings of hazelnut cream and much more. But at the very top of our Doughnut Time wishlist is the Caramacklemore: topped with white chocolate, caramel curls and chunks of Caramac bar.
Doughnut Time, Outside on The Street
Smart cookies
Gooey on the inside, crispy on the outside and fresh from the oven, MyCookieDough reminds us of why soft-baked cookies are a classic in the first place. MyCookieDough also offers some new twists on the baking tradition, such as "stacks", which layer their cookie dough with ice cream in fun flavours including Biscoff, Nutella and salted caramel brownie, along with plenty of toppings. Of course there can be brilliance in simplicity – we're a bit soft in the centre for their Original Milk Chocolate cookie.
MyCookieDough, Lower Ground Floor
Icing on the cake
Its speciality might be Italian cooking, but Caffè Concerto's cake offering will transport you straight to a continental patisserie. You can choose from opulent options including chocolate cakes adorned with strawberries, a beautifully presented Black Forest sponge or a creamy lemon cheesecake – just about any baked delight that tickles your fancy. Top of our list is the strawberry gateau, made with vanilla genoise sponge and fresh cream, finished with glazed strawberries and toasted almond flakes.
Caffè Concerto, First Floor, Outside at Four Dials
Pastry perfection
Soft, light and yielding with a satisfying crunch at first bite, Marks & Spencer croissants are the perfect start to your day, be it a hectic Monday commute to work or a lazy Sunday with friends. Whether opting for simple butter or elegant almond, complete with creamy filling and a flurry of flaked almonds, this superlative pastry will instantly transport you to the Left Bank. In fact we'd say the croissant is French chic in edible form.
Marks & Spencer, Lower Ground Floor
For more, visit uk.westfield.com/stratfordcity/restaurants