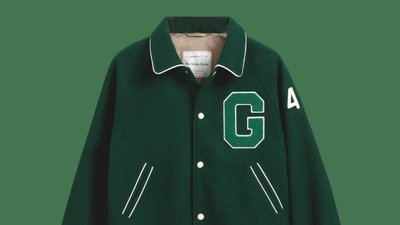 Lifestyle
Autumn-winter menswear trends
Jocks, weirdos, nerds! American 80s high school nostalgia is this season's hottest new menswear trend – we show you how to be the coolest dude in school.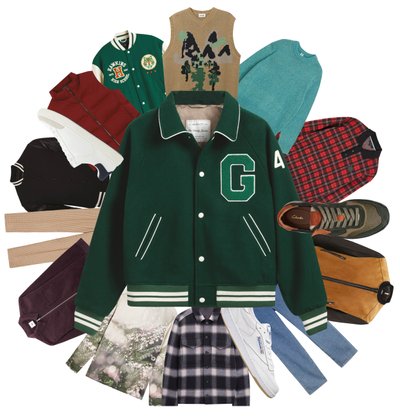 American 80s style is fashion's perennial crush, and this season menswear is heading back to high school. For those of us old enough to remember, films depicting rose-tinted scholastic teenage years such as The Breakfast Club and Back to the Future kept us enthralled and (relatively) out of trouble at the cinema on a Saturday night. Fast-forward 40 years or so and the Duffer Brothers'Stranger Things is giving those of us who weren't there the first me around a nostalgic glimpse into the decade that taste forgot.
So what will heartthrobs wear this winter? A classic varsity jacket, naturally. First bestowed upon top-tier athletes in the 1860s, the leather-sleeved, crop-cut style became a trend for teens in the late 1950s. By the time the 80s rolled around it had come to symbolise achievement, popularity and the all-American dream. Preppy varsity jackets were out in full force on the AW22 catwalks. Iterations of the iconic cut were paired with graphic knits at Missoni, while at Louis Vuitton the late Virgil Abloh's collection presented a spectrum of colourful, heavily appliquéd designs.
Meanwhile, Kenzo developed the nostalgic theme even further, with Ivy League- style plaid brought into the fold. Wear your shirt smart: buttoned up and tucked in like Jake Ryan in Sixteen Candles, or go grungy like John Bender in The Breakfast Club with a relaxed fit layered over a white T-shirt.
Gant's letterman jackets, sweaters and army green bombers are a perfect way to stay top of the class. For an instant hall-pass, look to Lacoste's Marty McFly- esque puffa gilets, Weekday's Ferris Bueller-inspired sweater vests and KIN's plum corduroy shacket in the style of Steve Harrington from Stranger Things.
For those cool enough to channel Pretty in Pink's Duckie, there's a raft of checked knitted polo sweaters and graphic printed shirts at Ted Baker. Or simply make collegiate pastel-striped T-shirts your autumnal layering staple, just visible under a bold sweater or a borg-trim denim jacket.
For a more modern twist, invest in some chunky soled boots – but be warned, 80s purists will argue that a white trainer is the only respectable way forward. All that's left to decide is: are you the jock, the nerd or the weirdo?