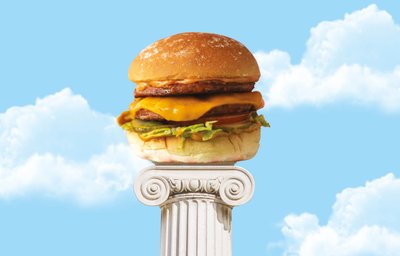 Features
The Irresistibly Delicious Rise of the Vegan Burger
Vegans and flexitarians rejoice! All hail the new champion of eco-conscious plant-based eating, Neat Burger.
For die-hard fans who flip out over a juicy beef patty, Neat Burger's plant-based menu allows you to indulge yourself whilst feeling positively saintly. We caught up with the brand's Head of Marketing, Isabella Aldrige, to find out more...
Where did the initial idea for Neat Burger come from?
Neat Burger was founded in September 2019 from a desire for change – we wanted to create a restaurant brand with environmental benefits that aims to have a positive impact on both your health and the environment while tasting delicious.
How would you describe the brand's purpose and mission?
Our goal is to change the game. That's why everything at Neat Burger is plant-based, from our burgers to our packaging. We want to help the environment while offering great food. In addition to our sustainable day-to-day actions, Neat Burger works in partnership with Eden Reforestation Projects to ensure a tree is planted for every burger sold, so your positive impact is doubled with every burger you buy. That's a lot of trees!
How did F1 legend Lewis Hamilton get involved?
Friend of the founders, Lewis Hamilton joined as fellow investor and brand ambassador when the vision and brand aspirations were shared.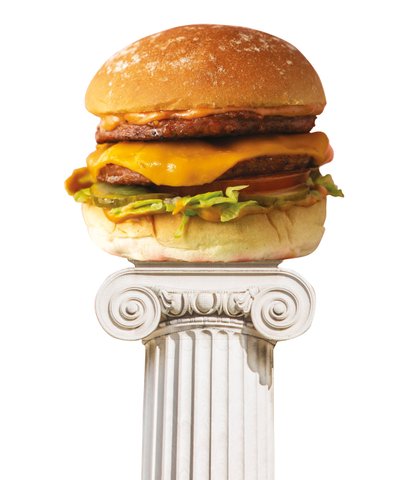 How do you think the vegan scene has changed in the last 10 years?
We're seeing a rise in flexitarianism – people who are interested in living a more plant-based life but who still eat meat. There's a natural curiosity within young people, especially in the Millenial/Gen Z space. They're willing to be convinced of the high quality and tasty options now available.
What is the future for vegan cuisine?
Exciting! There are many players in the plant-based space these days – far more than five years ago. From products, to packaging to marketing and brand, the competition in the sector is driving innovation and change which is fantastic to see.
Are there many menu highlights you would recommend?
The classic Neat Burger is by far our most popular option. It's big, indulgent, messy and delicious. You wouldn't know it's plant based – and that's the aim of the game.
What do you hope Neat Burger brings to Westfield Stratford?
We want to show our customers that plant-based burgers can be and are delicious. Encouraging flexitarians and meat-eaters alike to adopt a more sustainable food option is at the heart of what we want to achieve.
Neat Burger, First Floor, World Food Court