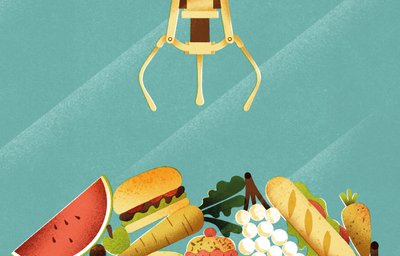 Features
The App That's Here to Save Dinner – and the Planet
Lead the revolution and help make food waste a thing of the past with game-changing app Too Good To Go.
The next time you're racing around Westfield Stratford City, trying to finish up your shopping while wondering what on earth to do about dinner, take a deep breath, reach for your phone and download the Too Good To Go app. The concept is simple: restaurants and food outlets at Westfield Stratford City (and just about everywhere else on the planet) advertise the food they haven't sold that day, package it up in a 'Magic Bag' and sell it to you for a fraction of the price. Think of it as a food lucky dip that saves you a few bob and comes with the added thrill of knowing that you're helping to prevent all that delicious, still-fresh food from going to waste.
The Too Good To Go story began back in 2016 when its founders started noticing restaurants throwing out fresh food simply because it hadn't been sold and there was nowhere for it to go – other than in the bin. And while restaurants and food retailers have always done their bit to donate to shelters and food banks, it seems there's still a surplus of good food out there just waiting to be eaten. The company's co-founder, Jamie Crummie says: "We developed Too Good To Go as a solution to the shocking fact that 40 percent of all food produced never makes it to our plate. Although no one likes to throw perfectly edible food away, it still happens on a daily basis. In fact, in the UK over 10 million tonnes of food is thrown away each year."
Certain that there had to be a simpler and more accessible way to fight food waste, Crummie and his team explored the impact technology could have and set about creating the Too Good To Go app. The benefits for businesses and consumers are manifold, not to mention the positive environmental effect: "Food businesses can recover sunken costs, meet new customers and also reduce their environmental impact," says Crummie. "While consumers can buy and eat great food, all in the safe knowledge that they've prevented it from going to waste and harmful greenhouse gas emissions from being produced."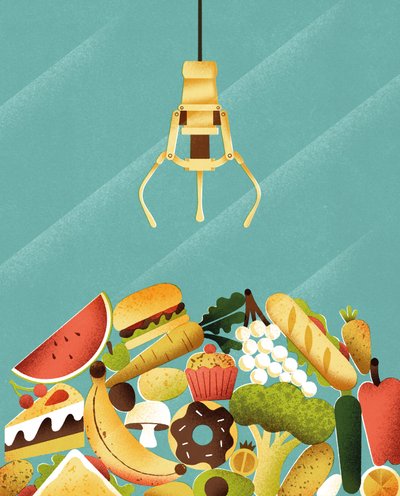 The growth of the app has been stratospheric and there are now more than 50 million registered users, with seven million of those living in the UK. Crummie credits this in part to people's increasing awareness of food waste's impact on the environment. "Consumers are becoming more conscious about where and how they spend their money, and brands are recognising that there is a need for them to be sustainable and act ethically," says Crummie. "The success of our app is a tangible example of how fighting food waste is growing in importance."
Retailers and restaurants at Westfield Stratford City have been quick to get on board and there are currently 21 businesses taking part across both London centres, including favourites such as Lola's Cupcakes, Yo! Sushi, Rhythm Kitchen and North Fish. And it seems consumers love the discovery element of the 'Magic Bags', which can contain anything from an assortment of cupcakes that haven't sold that day to grocery essentials or a complete meal with sides. "The Magic Bag allows stores to fill it with whatever they have left rather than planning contents in advance," says Crummie. "The store profile on our app gives an indication to users as to the type of food they can expect, but other than that, it's a surprise!"
The app also encourages consumers to discover new local favourites or try food they wouldn't ordinarily choose at roughly a third of the normal cost. "Consumers love our app because it offers access to a vast range of delicious food at great prices," says Crummie. "It also offers a simple and fun way of becoming more sustainable. Every single action taken, no matter how big or small, adds up to make a big difference, especially when it comes to tackling climate change." Sign us up now, please.
What's In the Bag?
We uncover the contents of two Magic Bags sold at Westfield Stratford City. Prepare to be amazed...
Indi-go Rasoi
A super tasty Indian meal for one, perfect for an impromptu takeaway night:
1 x Hyderabadhi Dhum Biryani
1 x Aromatic Basmati Rice
1 x Murgh Butter Makhani
Cost £3.50
Rhythm Kitchen
A mouthwatering meal of authentic Caribbean food, idea; for shaking up mid-week dinners:
1 x BBQ Jerk Pork
1 x Rice & Peas
1 x Fried Plantain
Cost £3.33
Download the Too Good To Go app via the App Store or Google Play, or visit toogoodtogo.co.uk