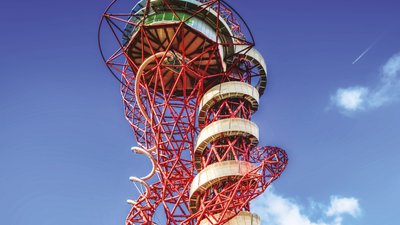 Features
The Line. A guide to London's exciting art walk
From Stratford to Greenwich, we walk London's first public art trail. Here's what you need to know. 
In the mood for something completely different – and free – this summer? Put on a pair of trainers, grab a map and head outdoors to discover London's, The Line. Established in 2015, it features an impressive array of works from some of the world's most acclaimed artists, stretching five miles across East London, along the waterways from Queen Elizabeth Olympic Park down to the River Thames and across to Greenwich's The O2.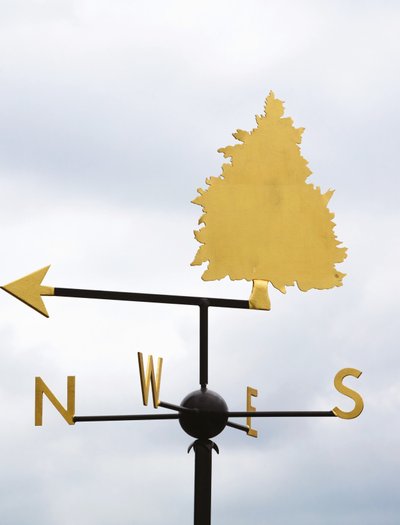 The Line's ethos is about embellishing the spaces in-between, while exploring how art can connect with people locally. The project was co-founded by its Director, Megan Piper, alongside the late Clive Dutton, an urban regeneration expert who was based in Newham. "It was the work that Dutton was doing here around the legacy of the Olympics, and what that meant in terms of art and culture that brought about the idea," says Piper. "An important element of our work is creating connections; connecting places and connecting people to places."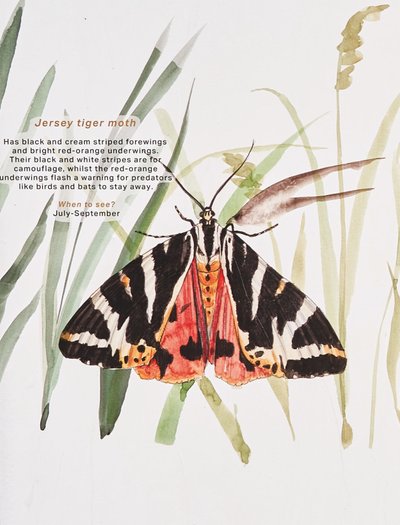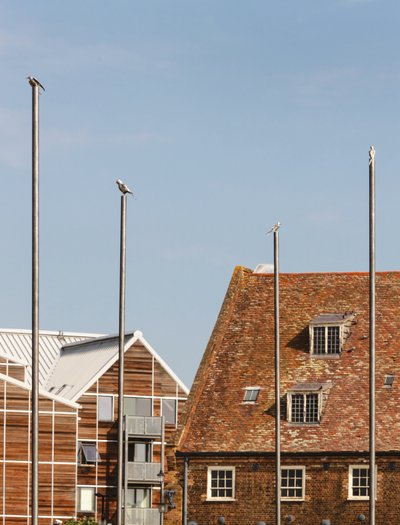 Today, The Line comprises more than 20 artworks and takes around four hours to explore. Highlights include Anish Kapoor's 115-metre ArcelorMittal Orbit (2012) at the start of the trail, and East London-based illustrator Somang Lee's The Living Line (2022), a 140-metre illustrated nature trail that depicts the wildlife that can be found en route. Further along at Three Mills Green, you'll find Tracey Emin's bronze sculpture A Moment Without You (2017) and various reproduced watercolours by Madge Gill (1930-1954). The trail culminates with a scenic cable-car ride over the Thames to Greenwich Peninsula, where you'll be greeted by Antony Gormley's imposing 30-metre-high steel sculpture Quantum Cloud (2000) and a further five installations dotted along the Thames Path.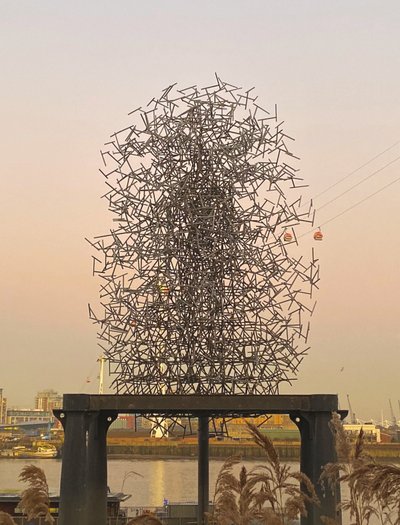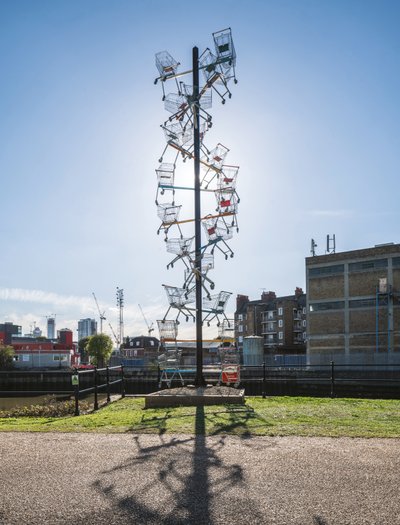 Many of the featured works are installed on a loan basis, such as Abigail Fallis's iconic shopping trolley sculpture DNA DL90 (2003) and Eva Rothschild's Living Spring (2011). But recently the organisation has started to commission new works for The Line. In September, Please Take a Seat by British social commentary artist Mahtab Hussain will be unveiled in the Olympic Park. The artwork features a specially designed bench that includes a speech bubble above it, inviting the public to engage with the work by writing their responses to it as part of an online archive to create a portrait of 'young East London', a demographic central to The Line's future plans. In 2021 the organisation launched the Youth Guides programme, sponsored by the Westfield East Bank Creative Futures Fund. The programme trains a team of local 18- to 21-year-olds to serve as on-site guides throughout the summer period. Previous members and student ambassadors now form The Line's Youth Collective who, in collaboration with the National Portrait Gallery and London College of Fashion, commissioned Hussain's piece.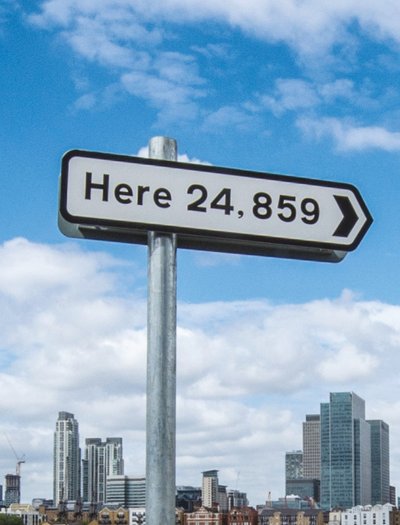 It's a prime example of The Line working with and for the community. The team is running free guided art tours every Saturday, as well as wellbeing walks that run from Ron Haselden's Diver installation (2012) on Stratford High Street to The House Mill near Three Mills Green, featuring mindfulness exercises and activities to emphasise the holistic benefits of art and spending time outdoors. "You go to a museum or gallery and you know what you're getting," says Piper. "But you walk The Line and you experience art in unexpected places, perhaps in ways you hadn't before." Now where are those trainers…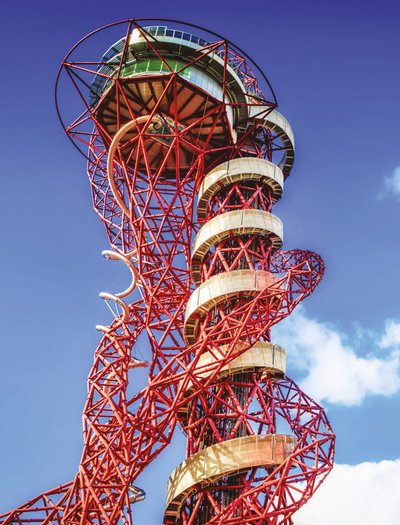 For more information, visit the-line.org and @TheLineLondon