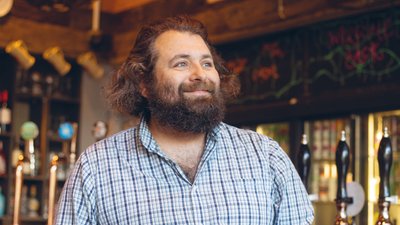 Features
We speak to the team behind brewpub Tap East
Grab a pint, pull up a chair and meet the team at the beating heart of Westfield Stratford City's most beloved brewpub.
Are you itching to make the jump from lager to IPA but don't know your hop from your hydrometer? Then it's time to meet the Tap East team. Peopledriven and never pretentious, this dedicated crew of diehard beer fans has been quenching the thirst of Westfield's shoppers (and of the local Hackney community) for the past decade – and making some top notch tipples in the process. To celebrate the brewpub's tenth anniversary, co-founder Michael Hill and general manager David Poole reminisce about Tap East's beginnings, and recommend their best summer brew.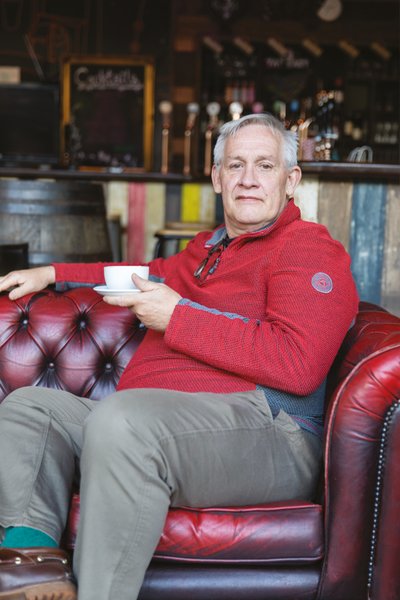 Let's go all the way back: what was your journey into beer?
Michael: My partner had been in the beer industry for years and we bought a pub together. When we sold that, we started an off-licence in Borough Market and traded there until 2006. Then we opened a bar called The Rake, which was dedicated to reflecting the craft beer revival in the UK and overseas.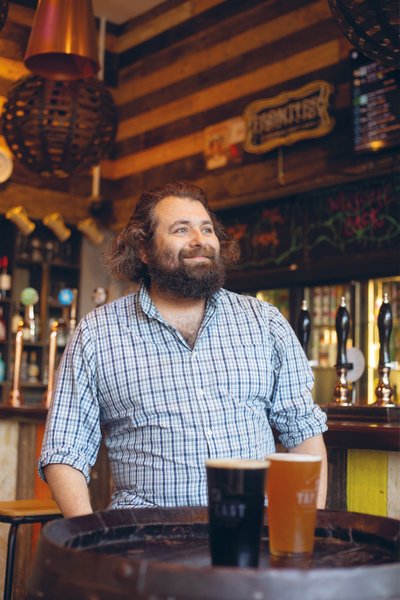 How did Tap East end up in Westfield Stratford City?
Michael: In April 2011, Westfield approached us and asked if we'd be interested in opening a brewpub. Between then and opening in August 2011, we bought a brewkit, designed the inside of the bar and got everything built.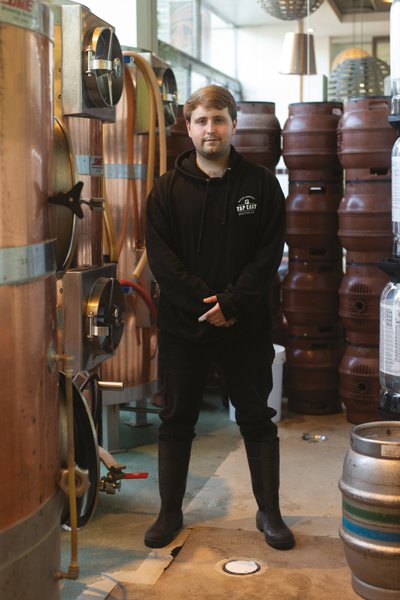 A quick turnaround, then! What about you David, when did you join the Tap East team?
I've been at Tap East for nearly four years now, but I've been in hospitality in one way or another pretty much all of my life. It was really only eight years ago when I was working opposite a craft beer pub, and I met a couple of the managers there who started to teach me about beer, that I realised I wanted a job in a craft beer bar. It's a real passion.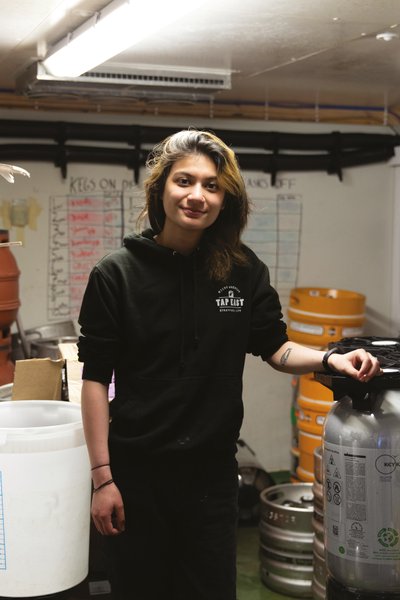 You know what they say, if you do what you love, you'll never work a day! How does that passion feed into your work?
David: I love drinking good beer, so this is a good job to have and I can advise people and offer them more [drink] options. Working with the microbrewery [in Tap East] and getting to learn the brewing process, the different hop flavours and varieties and what they bring to the beer, that's the most interesting thing in the job. We are extremely hands-on.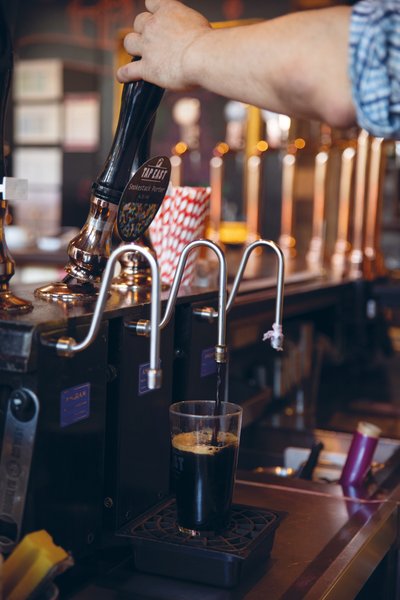 How would you each say the beer scene has changed since you first set up shop with Tap East?
Michael: There are a lot more breweries than when we started! The customers are always looking for something new. David: The growth of the craft beer market has been very big, it's become much more mainstream now.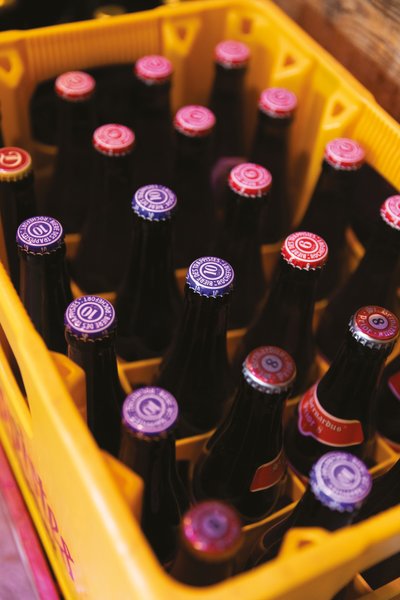 Finally, our most pressing question: what beer would you recommend for the summer David?
Our Session IPA is beautiful, it's only 4 percent so it's nice, light and easily drinkable in the summer. It contains all-American hops, so you get that fruity aftertaste, too.
Tap East, Lower Ground Floor, Great Eastern Market