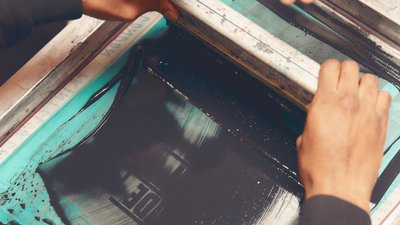 We take a look at a dynamic new fashion initiative designed to help former young offenders get their lives back on track.
A prison term leaves a lasting legacy. As anyone holding a criminal record will tell you, life after a conviction is hard. Doors are closed, opportunities withdrawn, hopes crushed.
The figures speak for themselves. Half of respondents to a 2016 YouGov survey said that they would not consider employing an offender or ex-offender, and according to research from the Prison Reform Trust only 17 percent of people are in PAYE employment a year after leaving prison. This same research found the education and training opportunities within young adult prisons to be poor in comparison to adult ones. For a former convict who has yet to get a foot on the career ladder, this makes the task of finding employment even greater – with no experience, how can you prove your worth?
Reducing barriers to work makes sense, but turning someone's life around requires an upfront investment of time and resources. That's where new initiative, the Inside/Out Clothing Project, comes in. In partnership with LinkedIn, the world's largest professional social network, the project is the brainchild of journalist and founder, Greg McKenzie, who knows himself how easy it can be to take the wrong path.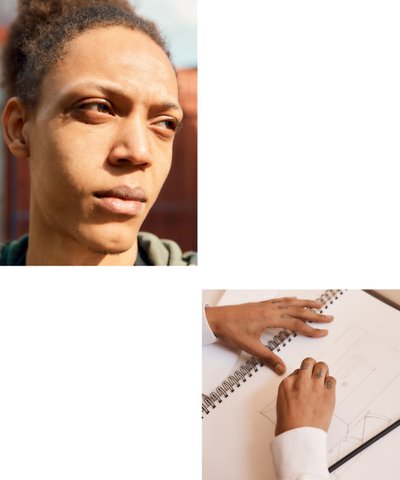 Growing up in childrens' homes and foster care, many of McKenzie's friends ended up in prison for drug dealing or burglary. And at 16, his future looked bleak. "I'd failed my GCSEs and had no real support," he explains, "but I decided to go to college and study journalism. It changed my life. Now I want to do something that gives opportunity and guidance to young people from backgrounds like mine. I understand what they've been through."
Run jointly by McKenzie and Director Zack Fortag, the Inside/Out Clothing Project goals are simple: provide guidance and opportunities for recent young ex-offenders eager to move forward with their lives. The inaugural project has chosen nine London-based participants to be mentored by figures from the world of business and fashion. Creative Director of streetwear label Mandem, Paul Allimadi; respected sales coach, Jeremy Blake and co-founder of 10000 Black Interns, Dawid Konotey-Ahulu, show them how to create their own 13-piece collection of branded hoodies, T-shirts and facemasks. The final products will be sold in a pop-up store at Westfield Stratford City.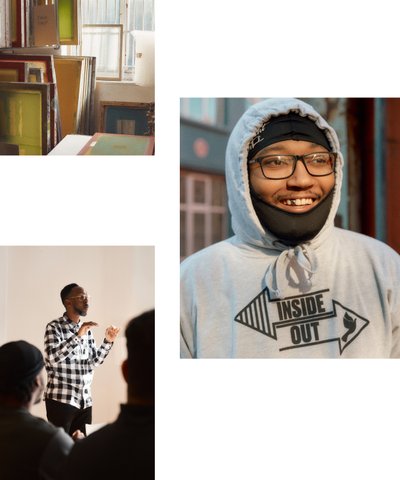 Allimadi is leading the initiative's creative process. He offers help with key skills including mastering the design journey and how to transfer hand-drawn artwork to a silk screen, ready for printing onto various pieces of clothing. "This project is all about inspiring creativity through fashion," he explains. "Being former offenders, the young people involved have led a restrictive life for some time, some have even been locked up for 23 hours a day. I'm here to help them free up their ideas."
Konotey-Ahulu advises participants on how to set up a company, launch it and run it effectively. This includes lessons on pricing and selling a garment, and how to use social media to promote a clothing line. Meanwhile, Blake addresses leadership skills, comportment and how to deal with rejection positively. The fashion industry isn't just about coming up with great designs; business acumen and confidence can make the difference between success and failure.
For Tashan Lane-Pierre, 27, this knowledge is essential. "I started my own clothing line in 2017, before I went to prison. Now I'm out, I want to show that actions speak louder than words through my designs. People don't often think I'm serious, now I want to learn the business of fashion and how it's produced behind the scenes, in the hope that it leads to me running my own label one day."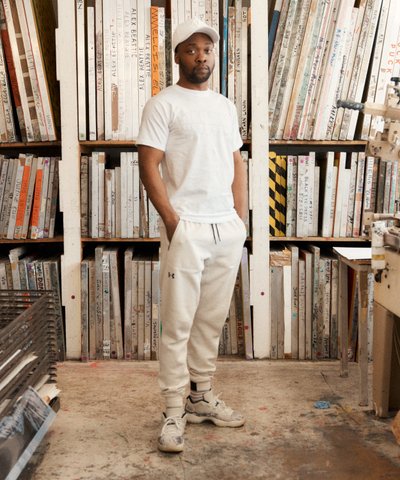 And for Elton Gilbert, 26, people buying his hoodie designs will fulfil a lifelong dream. "I've always loved clothes, and knowing that someone is wearing something I've designed? I want to experience that. I want to have my own label one day. But I want my brand to be more than just about the clothes, it needs to have a social aspect and to do something for the community. I feel like there's a lot of giving back I'm still yet to do."
As part of the project, LinkedIn mentors are working with the young men to help connect them to employment opportunities and set them up for success by building their profiles, connections and communities, as well as coaching them on the interview process. The company will also be running complimentary CV workshops and improving attendees' LinkedIn profiles to help grow their professional community.
So what else can you expect at Blank Canvas, the clothing pop up? Whilst shopping the limited-edition collection, visitors will have the chance to meet the designers and view a live graffiti art exhibition. Meanwhile, local Stratford residents can benefit from workshops, mentoring and panel talks from LinkedIn.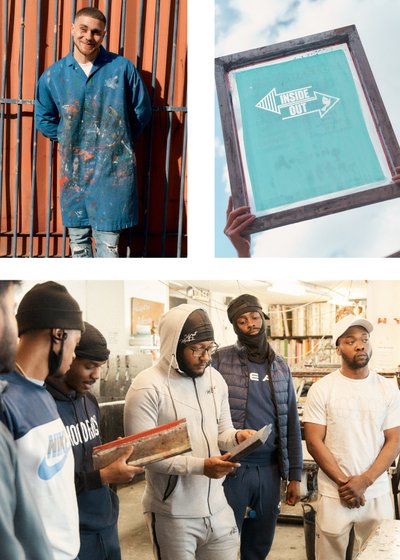 On 21 and 26 April, LinkedIn will also be hosting a series of larger panel talks and workshops on the theme of 'It all starts here'. These discussions will bring inspirational speakers together to talk about the many forms success can take, and how, no matter your background or past struggles, community can have a positive impact on your future.
"Come into the pop-up and chat to us," says McKenzie. "Yes, ex-offenders have all made mistakes in the past, but they're paying for them. In life we can't throw away the key, so Inside/Out is a way to help them reintegrate into society by choosing and learning a new path." It's a sentiment echoed by participant Abdul Maito. "The garments we're designing here stand for one vision – to stay out of prison and to succeed."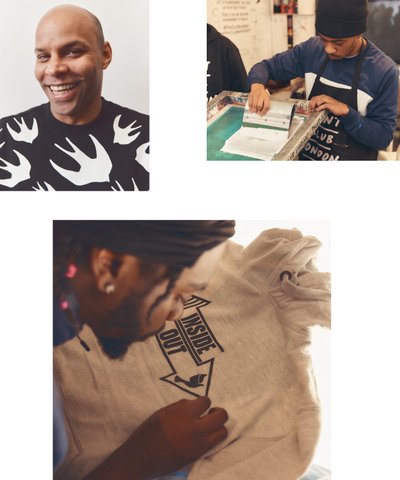 For Allimadi, seeing the limited-edition Inside/Out collection on sale at Westfield Stratford City is motivation in itself. "It'll be an amazing achievement for the participants to see how far they've come, and for them to realise there are people who will give them second chances if they work hard," he enthuses. "To know anything is possible so long as they want it. And they'll be inspiring others in similar situations too; that's something to be really proud of."
Visit the Blank Canvas store (19–28 April) Mon–Sat 10am–6pm, and Sunday 10am–4pm. First Floor, near John Lewis & Partners
Sources: YouGov/Department for Work and Pensions survey, 2016; Prison Reform Trust, Prison: The Facts, 2021