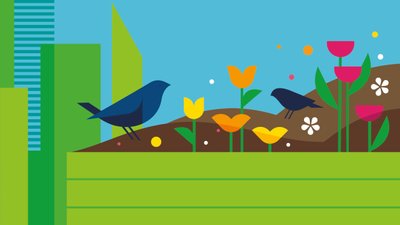 Features
Find out how we're working towards making a positive difference every day
Whether it's recycling, community partnerships, reducing food waste or using green energy, we're committed to change for good.
From walking to work to upcycling clothes or eating a plant-based diet, many of us are making more planet-friendly choices. And while 'doing our bit' is crucial, we also expect more accountability from the business around us and want to shop at companies that share our values. But it's not just about what our shops are doing, what about the places these stores occupy? At Westfield Stratford City we are committed to reducing our impact on the planet in every way possible and helping the local community while we're at it. Here's more…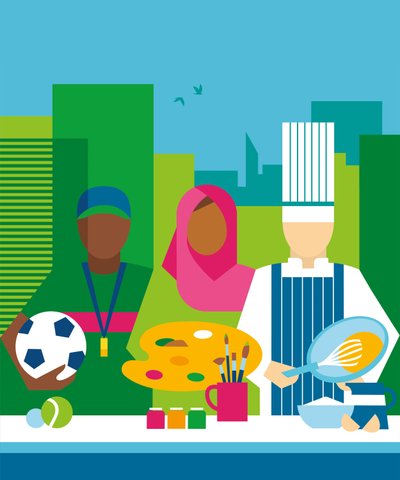 People power
Building and nurturing a happy local community is a top priority and we have many ongoing projects dedicated to helping those who live close by.
We've partnered with recruitment, training and employment support facility, Our Newham Work, which helps give local residents access to employment and training opportunities within major companies and household brands at Westfield.
We recently set up the Westfield Stratford City Student Fund in partnership with The Learning Revolution Trust. The fund is designed to help support students at Newham college from lower-income families pay for books, travel and various educational-related essentials.
The Newham Community Fund Scheme, in conjunction with One Newham, awards grants to small neighbourhood grassroots organisations. The grants help them purchase essential equipment, grow their digital presence and offer a potential mentoring opportunity with a Westfield Stratford City employee.
Our 'Side Hustle Heroes' campaign in April gave two small London style-based businesses a window space to showcase their incredible brands and inspire more people to 'shop local'.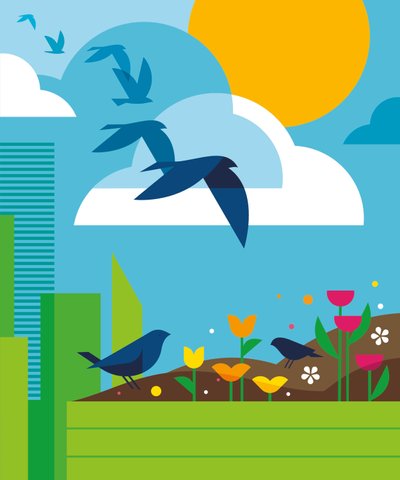 Our volunteering army
Many of our employees regularly give up their time to help with a range of volunteering projects, both at Westfield Stratford City and beyond.
In collaboration with the NHS,we converted two units on the Street at Westfield Stratford City to support the delivery of Covid-19 vaccines to the general public. More than 150,000 vaccines have been administered to date.
Christmas is always a time of giving here at Westfield Stratford City; last year we donated 140 Christmas care packages containing winter essentials to adults at local homeless charity Caritas Anchor House.
Our employees love to give back, and this year they have been involved in a range of initiatives including volunteering at our Covid-19 vaccination centres, providing career support to young women and school students in STEM subjects and helping to distribute our Christmas care packages to homeless adults at Caritas Anchor House.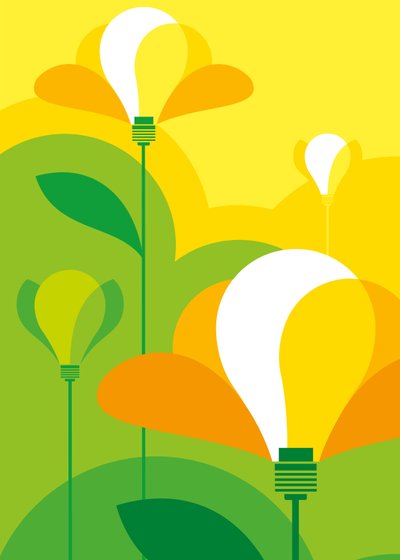 Protecting the planet
Westfield Stratford City is also taking part in a number of ongoing projects to help recycle and ensure that zero waste goes to landfill.
The spectacular living wall outside the mall helps to improve air filtration, reduce noise and provide natural cooling in hot weather.
Low energy LED lighting is used throughout the mall to reduce energy use and cut carbon emissions, while all electricity is from 100 percent renewable sources.
Waterless urinals have been installed in the centre to save water, and tanks on the roof are used to collect rainwater to be used for flushing toilets.
The onsite brown roof plays host to a wide range of wildflowers, birds and bats and encourages biodiversity.
You can recycle your used coffee cups at dedicated bins in the shopping centre. The cups are then sent to English paper making company James Cropper who turn them into high-end stationery.
Anti-food waste app Too Good To Go allows you to purchase unsold food and drinks from restaurants and eateries for a fraction of the normal retail price. Great food that's great for the planet: win-win.