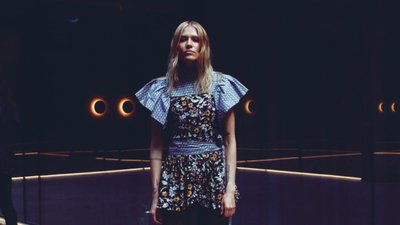 Features
Celebrate East London style at the Fashion District Festival
September sees Stratford play host to a series of events supporting local design, culture, sustainability and community.
Stratford is having a fashion moment right now. It's fast becoming East London's latest hotspot for fresh new talent – the London College of Fashion is relocating to the East Bank and the new V&A East Museum is being built on Stratford Waterfront. This September sees the launch of the Fashion District Festival, a five-day celebration of local style, culture, sustainability and community. From 22–27 September, Stratford plays host to the festival, which is the brainchild of Fashion District, a not-for-profit organisation helping connect and support emerging fashion businesses, designers, retailers, manufacturers and start-ups across five East London boroughs. And the best news? Everyone's invited. As a key East London fashion hub, and a proud partner of the festival, Westfield Stratford City is hosting an extensive array of exciting events.
"The festival is a chance to show what our thriving East London community can bring to the fashion world," says Fashion District Director Helen Lax. "It's an opportunity to see what London designers and businesses are up to, and also promote sustainable shopping too, through talks, events and workshops." There are four ways to enjoy the festival: Shop, Watch, Make and Grow. Browse the Westfield vintage market and pop-up store in centre, featuring up-and-coming local designers such as Lone Design Club and rental app By Rotation. Or head for one of the styling events with designers such as Joao Maraschin and Alexa Papavasileiou. There will also be a showcase by RETURE, giving shoppers inspiration for upcycling, repairing and customising their current wardrobes. There's even a chance to allow designers to create one-off pieces refashioned from your existing clothes.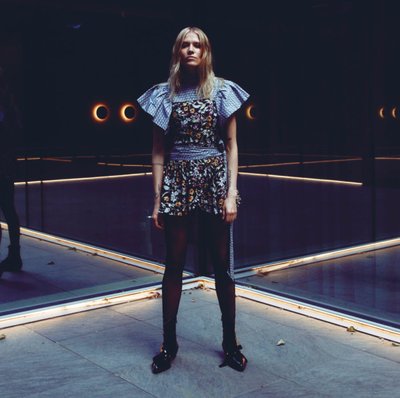 The kids can get involved in the festival too – the Fashion School has a workshop giving budding fashion designers the chance to customise their own denim. Meanwhile younger fashion mavens can upcycle garments into stunning superhero capes with Making for Change. "The festival's not only a chance to discover and shop the latest trends, but also how to make your current wardrobe work for you and take inspiration from people who work in the local fashion industry," explains Lax.
But it wouldn't be a fashion festival without a fashion show. On 23 September D&D's Haugen, The Pavilion will showcase the rising stars among London's fashion designers and artists. It's tipped to be an eclectic evening led by Creative Director Lee Lapthorne, founder of On|Off, London Fashion Week's platform for emerging talent. The show is choreographed by leading dance artist Kwame Asafo-Adjei and set to hip-hop beats.
Above all, the festival is a chance to champion Stratford's clothing and style heritage. "Garments have always been made in East London; fashion and design is rooted within the culture and communities who live here. Bring that together and you get a new kind of contemporary aesthetic which needs celebrating," says Lax. "The Fashion District Festival isn't about the catwalk, it's about everyday fashion for everyday people. It's a chance to show off what East London style is really all about."
To book your advance tickets and find out more about the event visit fashion-district.co.uk/festival or visit Westfield Stratford City's pop-up shop in centre (23–26 September).