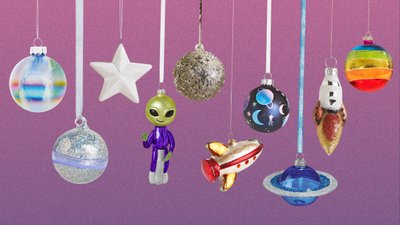 Make sure your Christmas tree looks out of this world with our stellar edit of cosmic-inspired decorations
Want your celebrations to go with a blast? We've boldly gone on a mission to find the best space-themed baubles to take you out of your aesthetic orbit and into uncharted territory.
Discover glitter-dusted stars, jewel-toned planets, rocket-riding Santas, astronauts and little green men. We guarantee adorning your tree in these galactic delights will send you light years ahead in the festive style stakes.